Let's See The Protect Plans !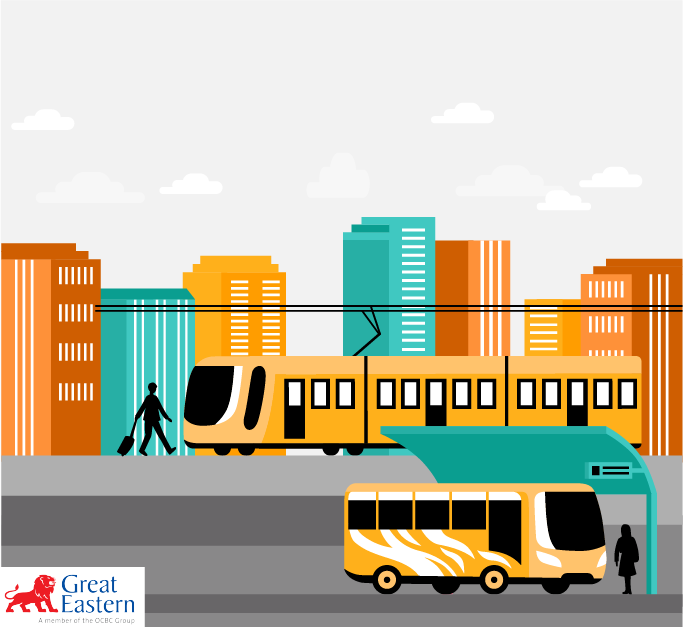 Flexi Transit Protection
---
| | |
| --- | --- |
| Price | RM 0.50 / day |
| Duration | 1 Day (24 hours) |
| Policy Active | Effective upon successful payment |
| Eligibility | Between 18 years old until 65 years old |
| Coverage | ALL public transports (within Malaysia) exclude flight and private charted transport and private vehicle |
| | |
| --- | --- |
| | Accidental Death or Permanent Disablement of up to RM20,000 while travelling via public transport. |
| | Medical Expenses up to RM2,000 incurred due to accident while travelling via public transport. |
| | Loss of Personal Effects up to RM500 due to snatch theft or attempted snatch theft. |
Quick Flexi Transit Protection Guide
Go to the Flexi Protect service
To access to the service, at Flexi Parking™ home screen go to the Additional Services section and click on Flexi Protect.
Choose Flexi Transit Protection
On Flexi Protect home screen at the See Protect tab section, there is a product list shown Flexi Transit Protect. Click at the View button to choose it.
Read Through Flexi Transit Protection Details
At this screen section, you can read through the Flexi Transit Protection brief, benefits & it's documentations. Click at the Buy Protect button to buy the protect service.
Buy Flexi Transit Protect
Fill in your details & desired duration for Flexi Transit Protection. Once filled, Click at the Buy Protect button again & you are done! Congratulations! You are Protected!
Check Status
You can check your protection status at the home screen of Flexi Protect at the My Protect tab section.
---
---